Most physicians do not have the time or desire to devote to educating and selling their current patients on the benefits of a Concierge Practice much less finding new patients.

GSC has proven processess for enrolling the patients both during the very important transition period as well as on an on-going basis.


Patient Acquistion Strategy




Does your practice align with your financial, professional and
personal goals?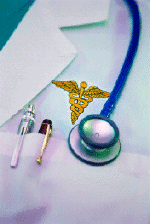 Financial Feasibility Study


GSC uncovers hidden factors that are affecting your bottom line by compiling and analyzing data from across your entire practice.

The analysis is performed using financial data as well as patient satisfaction surveys to achieve maximum efficiency and superior patient care.

The goal is a clear business strategy and a specific plan on how to reshape your practice whether or not Concierge Medicine is right for you.


In addition to the all-important enrollment of patients, there are a myriad of other changes that must occur when a practice switches to the concierge model.

GSC has the to guide you through all the staff, office and process changes that will allow your new practice to start off on the right track for both the patients and yourself.


The transition to the Concierge model is just the beginning. Your patients will expect much more from the new practice.

GSC will assist you with seminars and newsletters that will keep your patients properly informed as well as conducting periodic reviews of your practice to ensure the highest satisfaction level for you and your patients.






... because our only goal is to provide doctors with the extra information, insight and assistance they require.


... because we have a passion for providing business solutions.


... because we supply custom solutions derived from our cumulative knowledge and experience.


... because we have
experience in a wide variety of healthcare settings.


... because we provide the right mixture of business and technological expertise.











copyright 2005 grossman systems consulting, inc.




Grossman System
Consulting, Inc.



The right mixture of business
and technological expertise