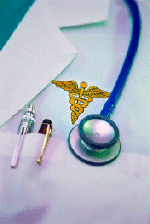 Strategic planning in a variety of healthcare settings

Transition to Concierge Practices

Data Analysis and Forensic Accounting

Business Process Reengineering and
Workflow Management

System Design and Implementation

Patient Acquistion and Retention Strategies










copyright 2005 grossman systems consulting, inc.




Grossman System
Consulting, Inc.



The right mixture of business
and technological expertise





Executive Profile
Marc G. Grossman
President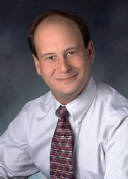 Executive Profile
Bert A. Polacek
Director, Concierge Medicine Services


In 2001, Mr. Grossman founded GSC and has since served as President of the firm. In his role he has been responsible for performing the analysis necessary to formulate the short and long strategies and designing and implementing the necessary workflows to support rapidly growing/changing businesses in Healthcare and other sectors.
For the previous fifteen years, Mr. Grossman was a hands-on IT/Business Leader and Systems Architect who, in both a management and consulting role, improved the efficiency of business processes through the introduction or modernization of technology.
Career Highlights Include:
· Performing analysis which tied financial results back to operational data (specifically clinical and insurance data in the healthcare industry)

· Managing Mission Critical Projects with budgets over $10,000,000 and financial implications of over $100,000,000


· Building and leading IT Teams (1-40+ people) that successfully developed and supported high-quality enterprise-wide applications running in multiple sites with thousands of users

· Developing and implementing both short and long-term enterprise-wide information strategies for startup as well as Fortune 500 companies in Healthcare, Insurance and other sectors.
· Integrating multiple generations of technology and the needs of all stakeholders into solutions
Mr. Grossman has a BA in Computer Studies and Political Science from Northwestern University in Evanston, IL and an MBA from Florida Atlantic University in Boca Raton, FL.
Mr. Polacek currently serves as Director, Concierge Medicine Services for GSC, having held this position since joining the firm in January 2004. In this role he is responsible for overseeing the transition process for our concierge medicine engagements. Prior to that, Mr. Polacek held the position of Director of Practice Development with MDVIP, a Boca Raton based company specializing in establishing Concierge Medical practices. In that capacity, he was instrumental in the successful launch of 6 Concierge Model practices in several states as well as providing marketing and patient growth initiatives to 20 additional primary care practices. During his tenure, patient growth exceeded 30% - both from new practice conversions and existing physician clients.

Mr. Polacek also served as an independent consultant and charity fundraiser from July 2001 to January of 2003 where he developed programs and strategies for business re-engineering and business development. During the 20 years prior to that, Mr. Polacek held various executive positions with Humana and Blue Cross and Blue Shield of Florida. As a Regional Vice-president, he oversaw all major account activities in the Southeastern U.S. and was responsible for several sales offices and numerous multi-million dollar clients. In the course of these assignments, he has received various awards for the successful implementation and execution of management strategies.

A long time resident of South Florida, Mr. Polacek currently holds a bachelors degree in Finance and Economics from the University of Illinois.





Executive Profile
Bert A. Polacek
Director, Concierge Medicine Services